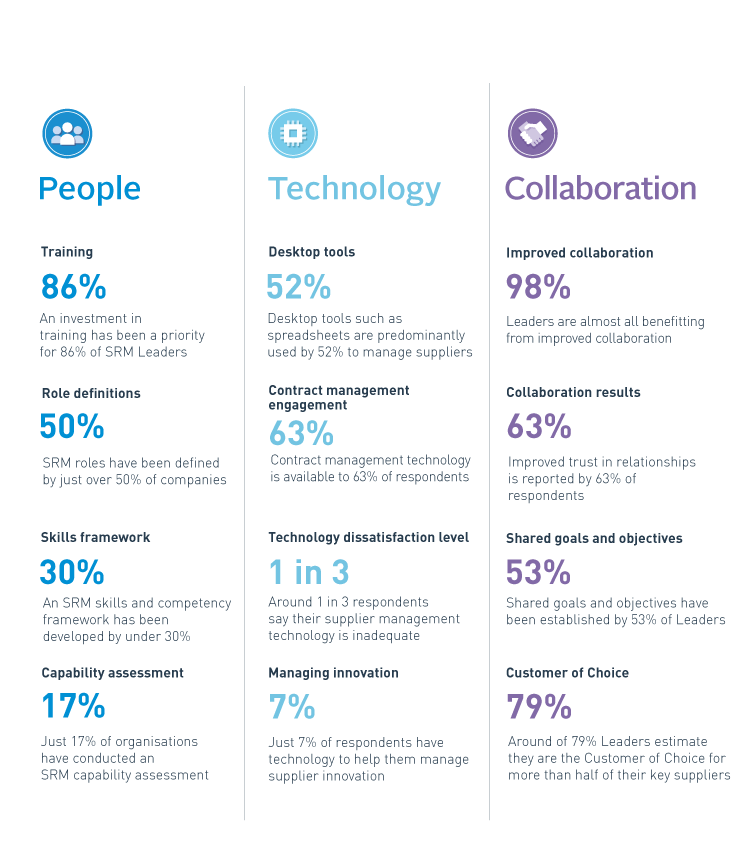 Accelerate risk management with SupplierBase
SupplierBase is designed to facilitate the onboarding and management of suppliers to help maximise value and reduce
risk.
The platform integrates with third party risk information providers to
monitor supply chain, regulatory and cyber risks, and will increase your
ability to accelerate your supplier segmentation by risk exposure
and agree treatment strategies for each risk segment.


Our 2021 Research - The Growing Value of Supplier Management
Over 13 years of conducting this research it's never been more important to demonstrate the tangible and commercial value that can be delivered from an investment in Supplier Management.
The best supplier management programmes, however, go further than that. They incorporate other forms of value that connect to their business's broader objectives.