INTRODUCING THE SAFE SUPPLIER OPERATING STANDARD
Written in partnership with The International Trade Centre (ITC), our COVID-19 Safe Operability Checklists and their accompanying white paper outline a global standard for organizations to ensure that their suppliers are stable, able, and safe to operate in a COVID world.
With COVID-19 and the blockage of the Suez Canal, organizations have never more keenly felt the impact of their supplier chains and the need to manage their suppliers better. This supplier safe operability standard provides organizations with visibility on how prepared their suppliers are and where any potential risks may lie.
THE INTERNATIONAL TRADE CENTRE
Part One: Seven Unanticipated Risks and Supplier Management at Speed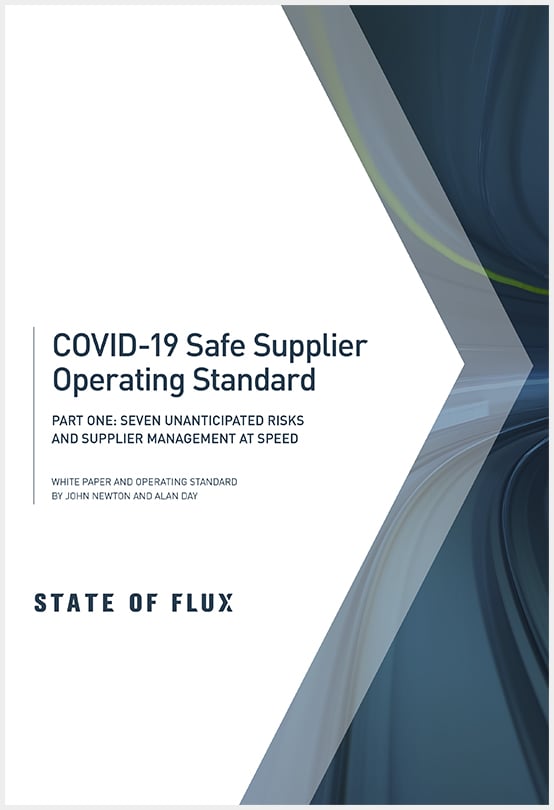 "From a procurement and supply chain perspective, the disruption is immense, but why? Because COVID-19 is unprejudiced, affecting every geography, industry, and sector."
In helping global organisations to be more resilient during the pandemic, we have identified seven risks that are commonly overlooked.
Learn more about the seven key themes that you can address to prevent interruptions from another pandemic-type event.


Discover how to implement SRM at speed, maximising longevity and deliver rapid results even in the midst of a pandemic.


Find out more about the impact of technology in supplier management

and how to make it a key enabler for

accelerated value delivery

.
Complete the form below to download Part One